Mission Viejo Orthodontics
Modern orthodontic treatments continue to improve, allowing patients to get smiles that look and feel at their absolute best. At Turquoise Dental, we focus on providing orthodontics in Mission Viejo using the latest treatment techniques to deliver lifelong results that benefit our patients dramatically. By working closely with adults, kids, and parents alike, we strive to provide comfortable, compassionate treatment that the whole family will love.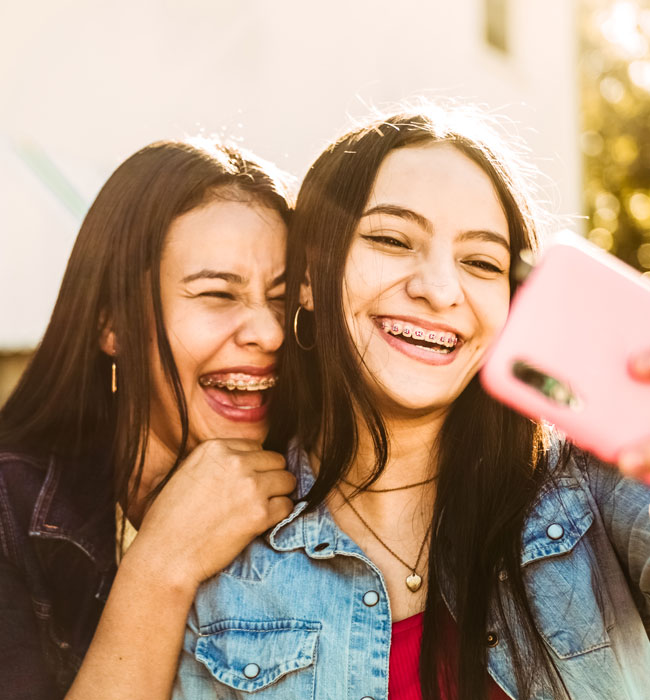 Orthodontics is what we call the branch of dentistry that corrects teeth and jaws that are positioned improperly. Crooked and crowded teeth can cause a variety of health problems, including gum disease, tooth decay, and even headaches. Orthodontic treatment can improve these conditions as well as your appearance through a personalized treatment plan.
Generally, orthodontic treatment involves either using traditional braces or Invisalign. Traditional braces are metal brackets that are glued to your teeth and then connected with wires. Invisalign treatment involves a series of clear, plastic aligners that are virtually invisible (thus the name).
At Turquoise Dental, we use the latest orthodontic technology to ensure that our patients receive the highest quality care available. By matching treatments to a patient's unique needs, we can provide impressive results that bring out your smile's best.
If you are not happy with the appearance of your smile, orthodontics can help on both a cosmetic and functional level. That's right! Orthodontic treatment is not just for cosmetic reasons, and it can come with significant benefits for both your oral health and overall health. Improperly aligned teeth and jaws can cause a number of dental health problems, including:
If you are experiencing any of these problems, orthodontic treatment can likely be your ideal solution. During your initial consultation, we will assess your situation and learn about what your smile needs to look and feel its best. One of the advantages of modern orthodontic treatment is that you can receive it at almost any age. While it is most popular for teens, adults and younger patients alike can improve their smiles when this solution is their ideal option.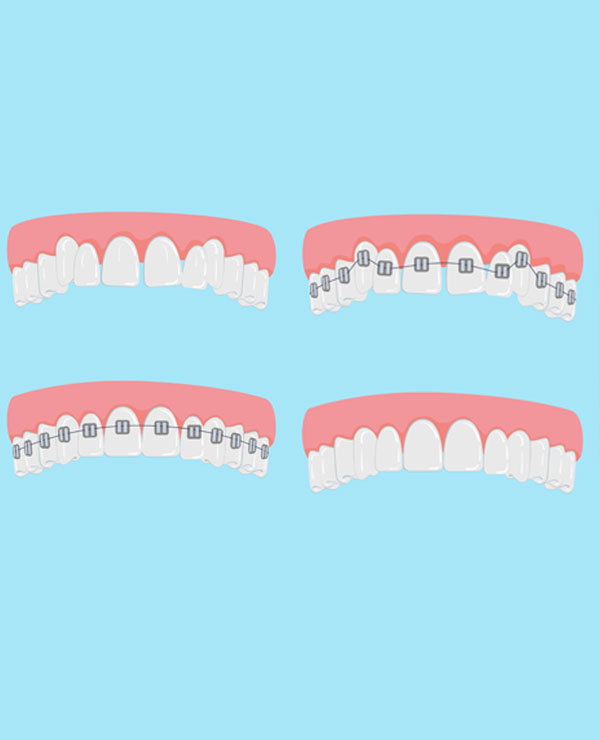 How Long Is The Treatment?
Treatment times will vary depending on the orthodontic solution that is right for you. Traditional braces can take anywhere from 18 to 24 months, while Invisalign may only require 9 to 12 months. However, every individual's treatment timeline will differ slightly and depends on factors such as age, overall health, and current teeth positions. At Turquoise Dental, we focus on providing efficient treatment that meets our patients' needs without sacrificing quality.
No matter what orthodontic treatment is right for you, the journey to a straighter smile will be an exciting one. At Turquoise Dental, we focus on providing top-notch orthodontic care that leaves patients feeling confident in their smile. If you are interested in learning more, you are more than welcome to call our office or come in for a consultation to get all the information you need before committing to treatment. We also provide each patient with an estimate of how long their individual orthodontic treatment will last, so you can know what your timeline will look like.
What Are The Benefits Of Orthodontics?
If you are considering orthodontic treatment, you may be wondering what kinds of benefits you can expect. While each individual will experience different results, orthodontics can bring a wide range of advantages, both cosmetic and functional. For starters, orthodontics can give you straighter teeth that improve your smile's appearance. However, the benefits of orthodontics go beyond just making your smile look good. Properly aligned teeth and jaws can also improve your oral health by:
Improving the ease of home dental care (brushing and flossing your teeth)
Reducing your risk of gum disease and tooth decay
Minimizing wear and tear on your teeth
Relieving pain in your jaw
Improving your overall bite
Receiving orthodontic treatment can also boost your confidence and self-esteem. When you are happy with your smile, you will feel better about yourself in social and professional settings. straighter teeth can also make it easier to speak clearly and correctly pronounce words.
Schedule Your Appointment Today
Schedule an appointment
 today to experience the difference that Turquoise Dental's orthodontics in Mission Viejo can make for your smile. Call us or use our online form to set up an appointment for yourself, your child, or both! We look forward to doing our part in giving your smile the best in life.